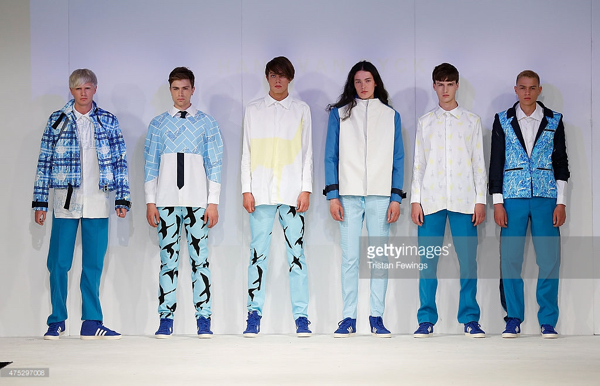 Hans Van Dyck is an Amsterdam based menswear & print designer. 
Originally from Leuven, Belgium, he started his BA (Hons) Fashion Design at Ravensbourne Univeristy, East London in the autumn of 2012 with the aim to focus his attention on menswear. 
His menswear designs have a strong energetic contemporary vibe and showcase a clear, often critical, point of view on this world. An eclectic look that fuses craftsmanship and tradition with a more cutting-edge sense of modernity is what defines him as a designer. 
He worked as Studio Manager for Phiney Pet since the conception of her label in September 2013 untill June 2015. He currently also works voluntarily as Attaché Communication for the International Art Forum which decorated him with a Silver Cross of Merit in the Order of the Netherlands Y La Hispanidad. This Silver Criss distinguishes personalities with remarkable merits in the cultural, artistic and social domain. 
He just finished 6 months of work in the Haute Couture Atelier at Viktor&Rolf in Amsterdam.
Hans Van Dyck is always interested in new projects, collaborations, freelance work and employment opportunities. Feel free to get in contact with any relevant opportunities or projects you have coming up. 
Hans Van Dyck contact info:
e-mail: contact@hansvandyck.com
website: www.hansvandyck.com